From thru-hiking the Tour du Mont-Blanc to leisure strolls with friends
and family, we have walking clothes and shoes for every type of hiker.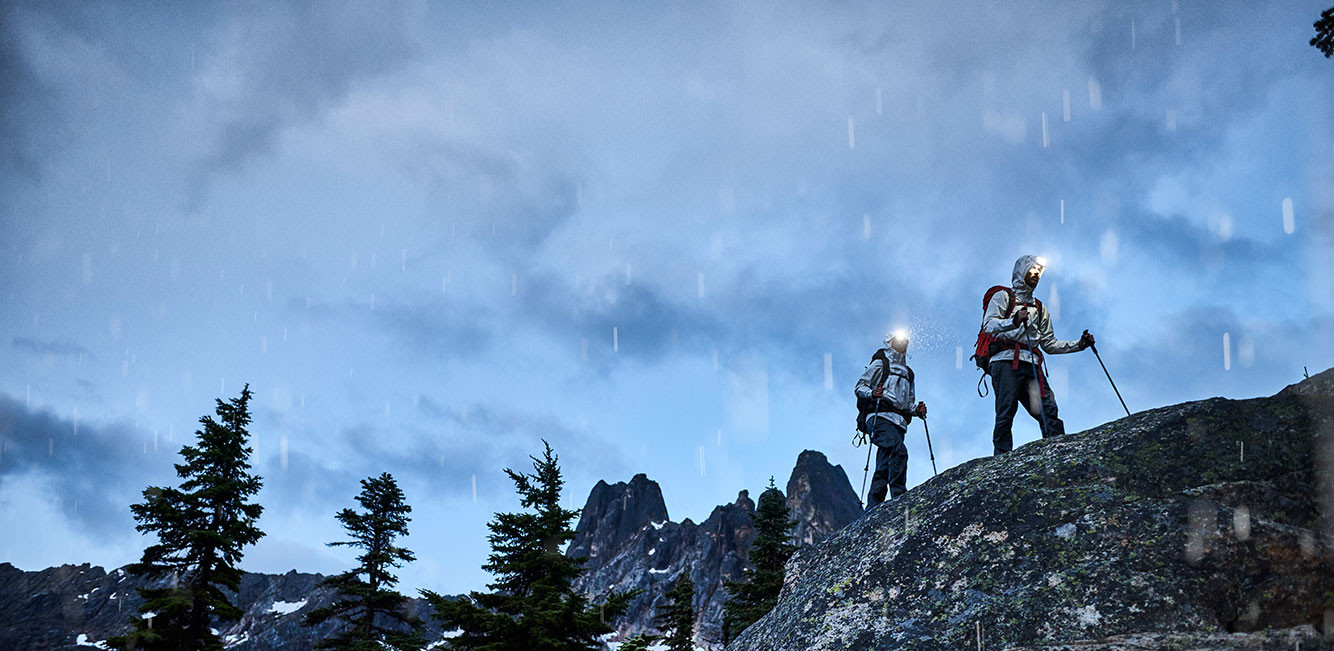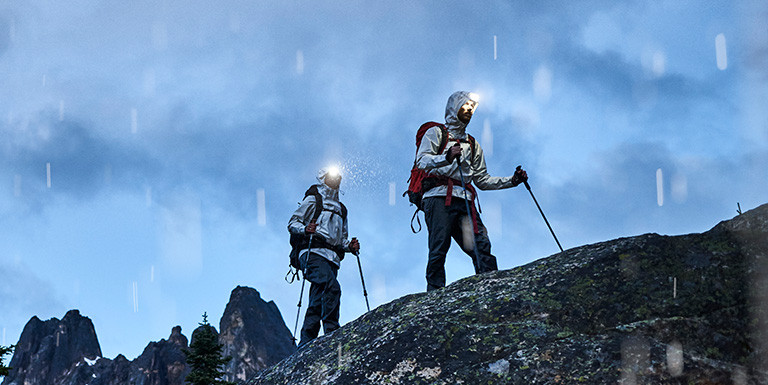 YOU'RE AN
EPIC ADVENTURER
You blaze trails, not follow them, even if it means losing a few toenails along the way.

This all-season hiking gear incorporates our pinnacle fabrics, features, fit, and technologies for unbeatable quality and comfort in any kind of weather condition.
MEN'S OUTDRY™ EX
STRETCH SHELL
• Waterproof
• Breathable
• Stretch material for maximum comfort

OUR TIP: USE A LAYERING SYSTEM
When getting prepared for your epic hiking adventure, every ounce in the backpack counts. You want to avoid extra weight but still be able to adapt your walking clothes to any kind of changing weather condition.

With a smart layering-system, hiking remains fun even when the temperature drops and the wind picks up at the mountain top. Whilst the moisture-wicking base-layer offers next-to-skin comfort, the removable mid-layer provides warmth underneath your wind- and waterproof jacket.

Whenever you venture into the backcountry, even on a day hike, you should always come prepared. The 10 essentials packing list was originally created in the 1930's by The Mountaineers Books to ensure that hikers could respond to emergency situations, and remain safe if forced to spend one or more nights outside. We've listed them below. See more at: Mountaineering: The Freedom of the Hills 

Navigation
(map & compass)
Sun protection
(sunglasses & sunscreen)

Insulation
(extra clothing)

Illumination
(headlamp/flashlight)

Fire
(waterproof matches/lighter/candle)




Emergency shelter
(tent/plastic tube tent/garbage bag)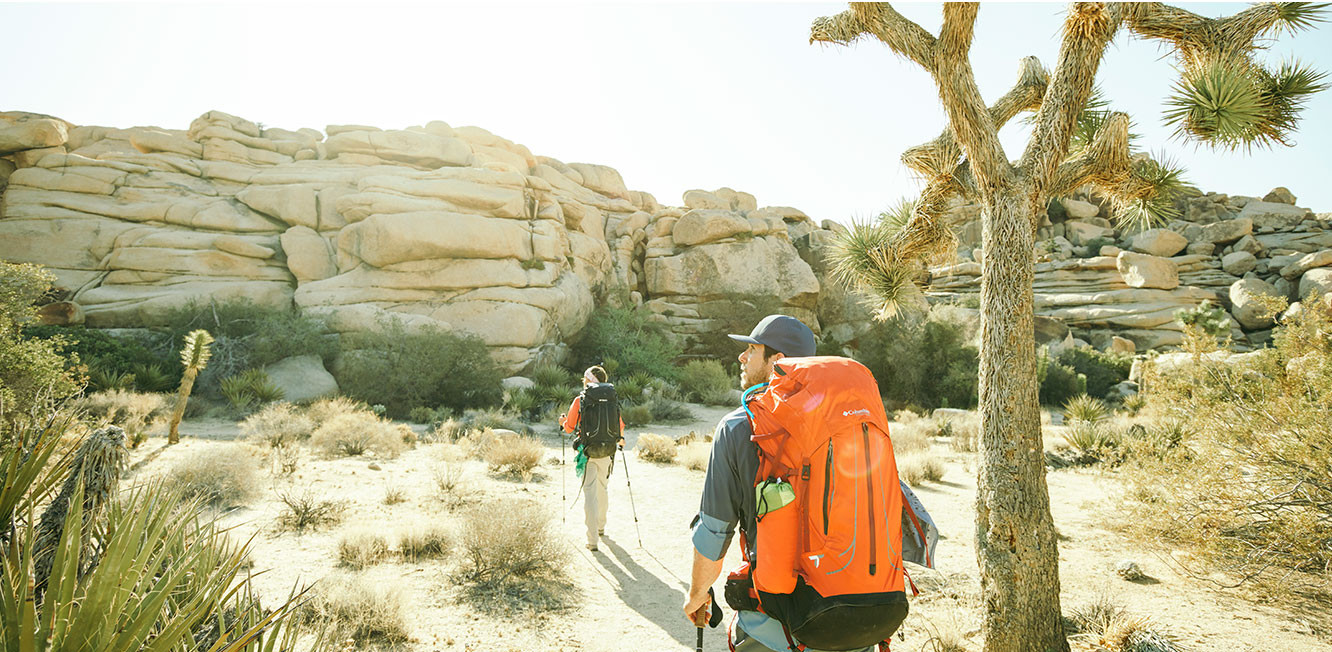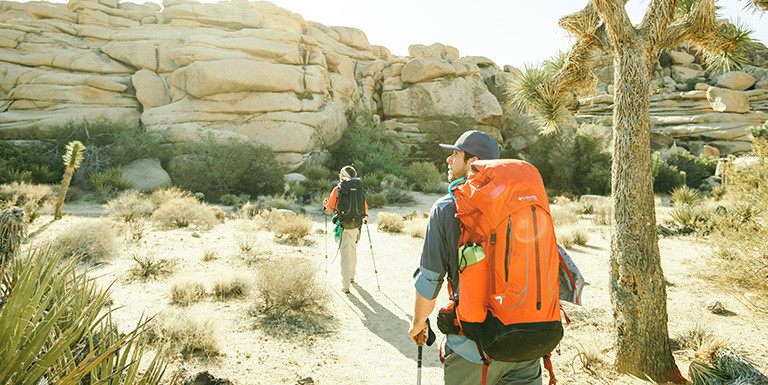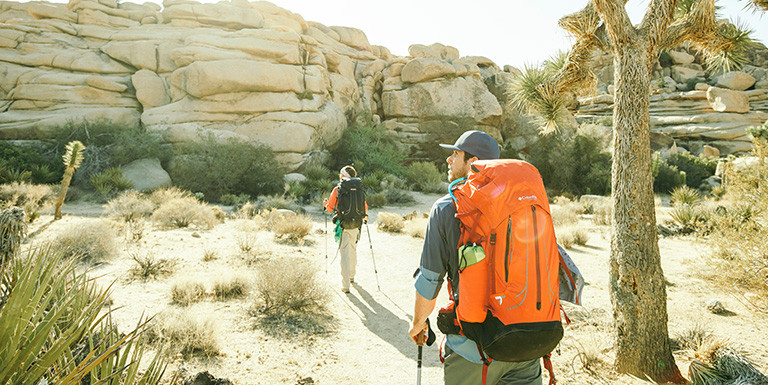 YOU'RE A
WEEKEND EXPLORER
It's all about enjoying the outdoors. You're looking for short-but-sweet adventures during your one-day hikes.
Our trail-ready walking clothes and shoes are packed with technologies to keep you warm, cool, dry, and protected when you head for the hills.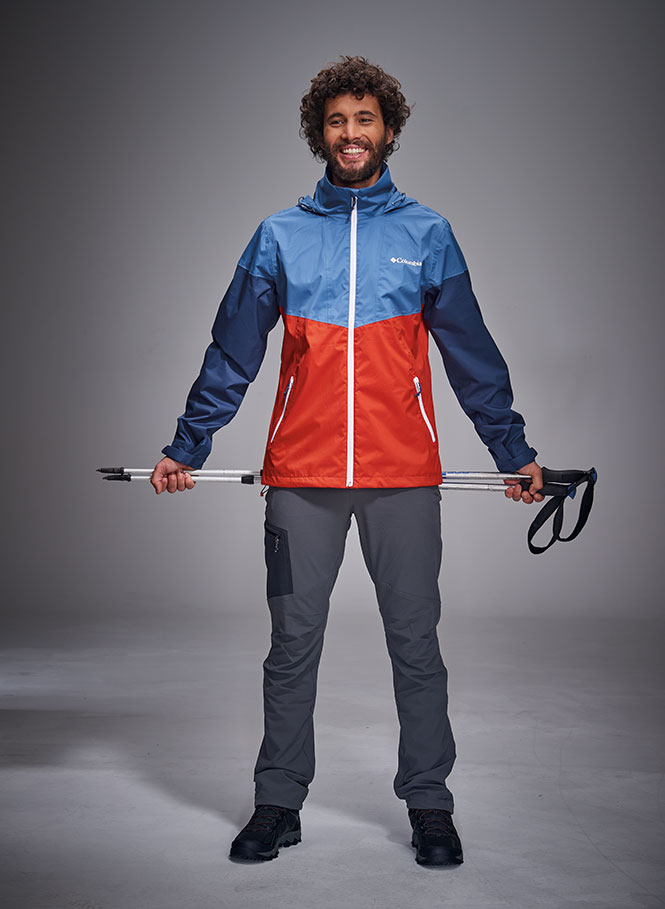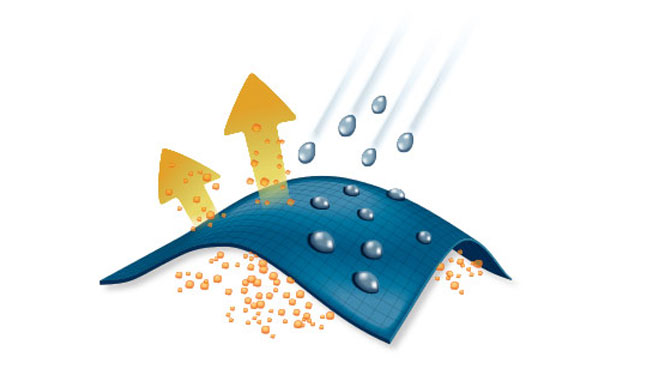 OMNI-TECH™
WATERPROOF. BREATHABLE. GUARANTEED.
Omni-Tech™ provides premium, air-permeable waterproof protection. It's waterproof and breathable guaranteed.


OUR TIP: CHOOSE THE RIGHT WALKING SHOES
There are as many different footwear options as there are trails out there. Whilst low-cut walking shoes offer lightness and flexibility on day hikes, mid-cut hiking boots provide the stability and ankle support you need to conquer challenging terrain with a heavy backpack.

And no matter which type of walking shoe you finally choose, remember the nitty-gritty: make sure they fit and try them on with the right socks.
Think of the principles of Leave No Trace as the golden rules of outdoor recreation.

Good wilderness etiquette is essential in safeguarding the pristine wild places on our planet, as well as ensuring quality outdoor experiences for generations to come. As always, use your best judgement. A little extra effort more than pays off in the long run.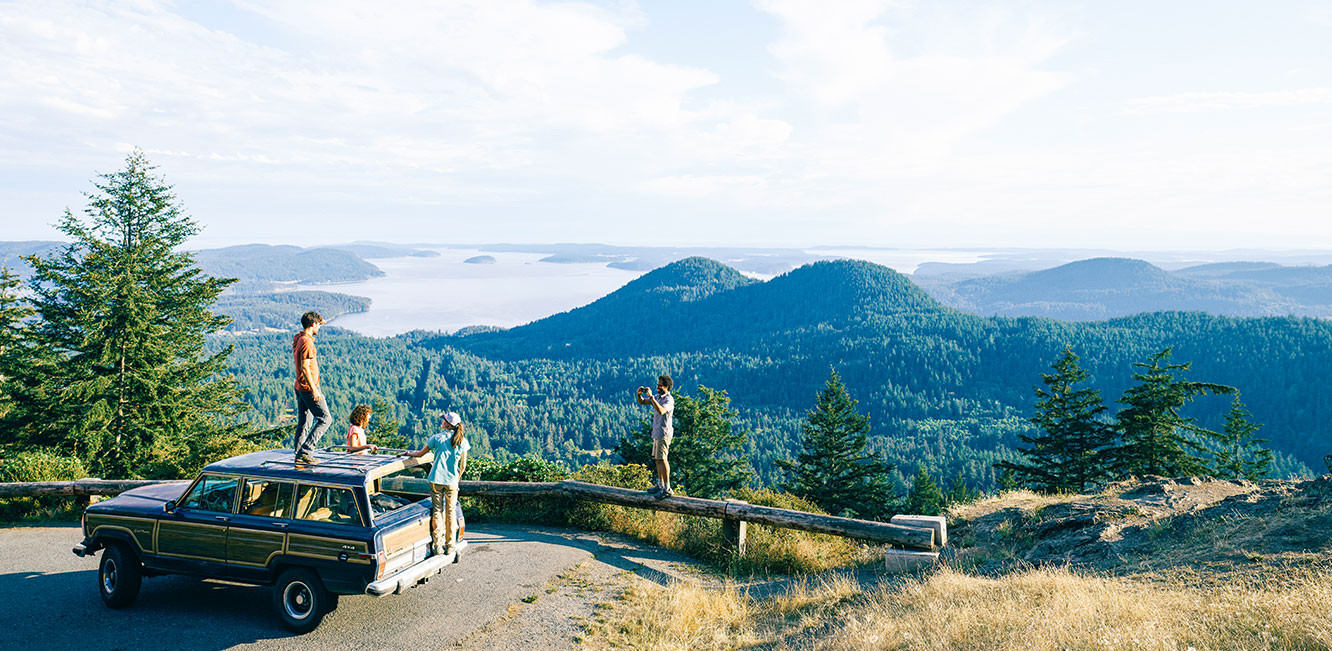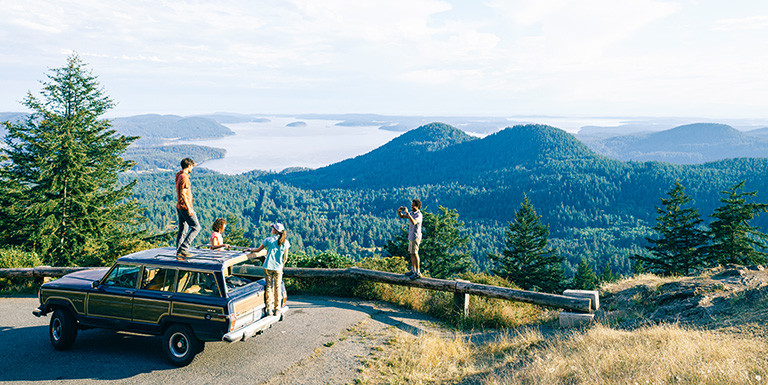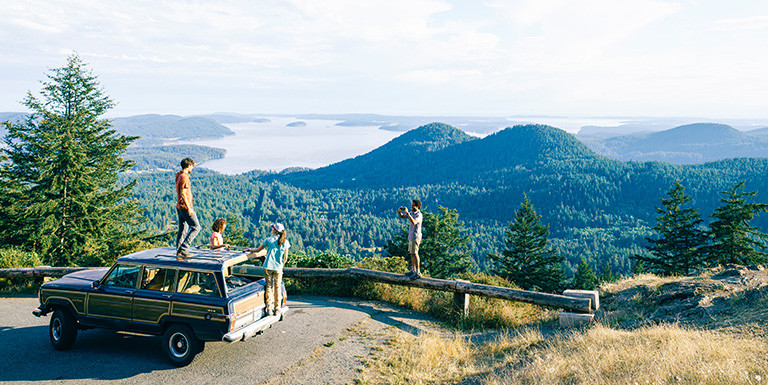 YOU'RE A
CAMPFIRE ENTHUSIAST
Adventure is where you find it. You love road-trips and campfires, and sharing with friends makes it even better.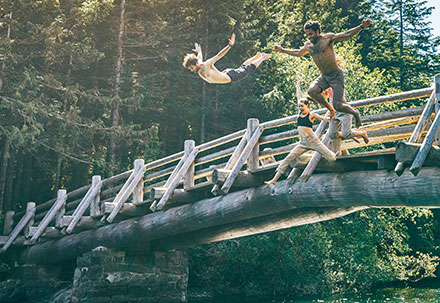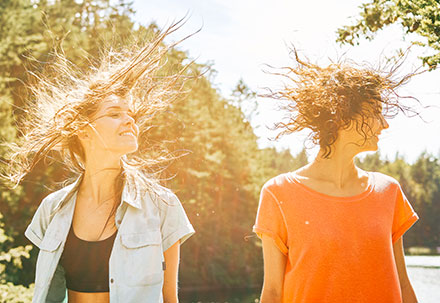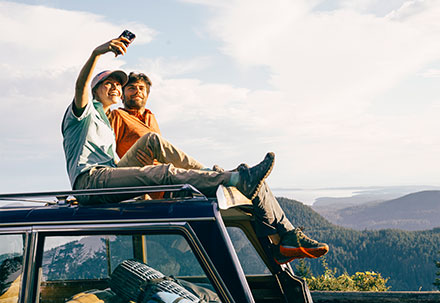 Grab some friends. Grab some of this versatile and comfortable gear. And simply enjoy.
WOMEN'S CHIMERA™ LACE
LOW SHOE
• Shock absorbing foam
• Traction pods 
• Multi-sport construction


Just because you're on the road doesn't mean you have to sacrifice your taste buds. Prep foil packets before you leave to enjoy gourmet meals at the campsite. And remember, everything tastes better in the open air.
Place popcorn kernels and oil on an 18-inch square of heavy-duty aluminum foil. Seal edges to form a loose pouch, leaving room. Tie a corner of the pouch to a stick with a piece of string. Shake over fire until popped. Add salt, pepper or sriracha powder to make your own special camp corn.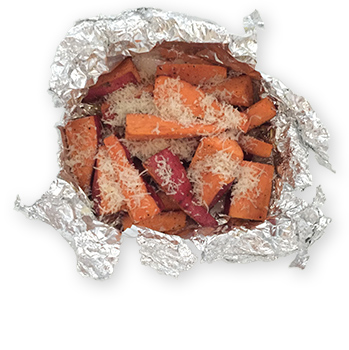 Toss sweet potato wedges with a drizzle of olive oil, salt and pepper on a sheet of foil. Form a packet. Grill until potatoes are soft. Open packet and add parmesan cheese; give it a bit more time on the grill to melt the cheese.
Place your choice of veggies in the bottom of a foil packet with olive oil, salt and pepper. Place a filet of salmon onto the veggies and brush with 1 tbsp. of olive oil. Lay a sprig of rosemary on top. Grill until fish is cooked through and veggies are tender.