2016 CORPORATE RESPONSIBILITY UPDATE
Columbia is made up of real people who are as passionate about the outdoors as you are.
As a responsible company, we work to continuously innovate across all aspects of our business, especially when it comes to ethical sourcing practices, managing our environmental
footprint, and giving back to communities.

Of apparel and footwear
diverted from the landfill
through the Columbia
ReThreads product recycling
and donation program.

100% responsibly-sourced
down used in our products
*excluding Japan subsidiary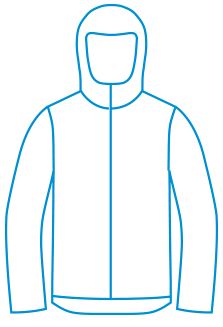 Introduced the award-winning OutDry Extreme
ECO Jacket - the ultimate earth-smart rain gear
made from 21 recycled plastic bottles and
dye-free fabric with no PFCs intentionally added.
Approximately 2.9 million
gallons of water saved by
coloring materials without water.
Approximately 8.4 million units
of apparel contained at least
30% recycled content.

Or 12% less energy used at
Headquarters through lighting
retrofits and technology upgrades.

Water bottles saved from
the landfill due to water refill
stations at Headquarters.
Introduced new shipping polybag
option made from 89% renewable
resources in partnership with
Avery Dennison.

Metric tons of C02 equivalents
increase from 2015 as a result of
business growth, including increases
in headcount, retail expansion and travel.

CO2
EQUIVALENT
BY RESOURCE
TYPE



Of our fabric suppliers are
bluesign® system partners.
Of Columbia factories received
at least one unannounced social
compliance audit.
Of manufacturing partners
received a B rating or above.
A = Performing
B = Developing
C = Under Performing
F = At Risk
BASED UPON: Audit Performance,
Remediation Efforts, Management
Systems Transparency.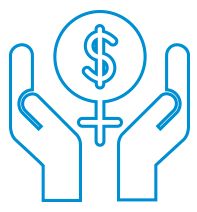 Workers received financial
empowerment training from the
HERfinance program.


LITERS OF CLEAN DRINKING WATER
Provided daily to local communities through installation of two water
filtration towers in partnership with the Planet Water Foundation and
manufacturing facilities in Vietnam.
Learn more here:
https://youtu.be/cqnXgg2AMV0

Invested in 450+ nonprofit organizations around the world
dedicated to getting kids outside, conserving the outdoors,
and building healthy communities.


Employee Donation Matching: $55,272
Sales-Driven Donations: $311,568

Paid for employees to use
towards volunteer efforts in their
community.

Of the Columbia/Grassroots Belay
Grant Program. Invested $430,000 in
86 local outdoor education and
conservation efforts across the U.S.

As an official sponsor of National
Trails Day, an event dedicated to
stewardship of America's trails, their
surrounding natural areas, and the
hiking experience. Raised $67K for
American Hiking Society through
online promotional efforts.
Raised for the National Park
Foundation through the Columbia
National Park apparel collection.